Villa Vettre
Vettrebukta, Norway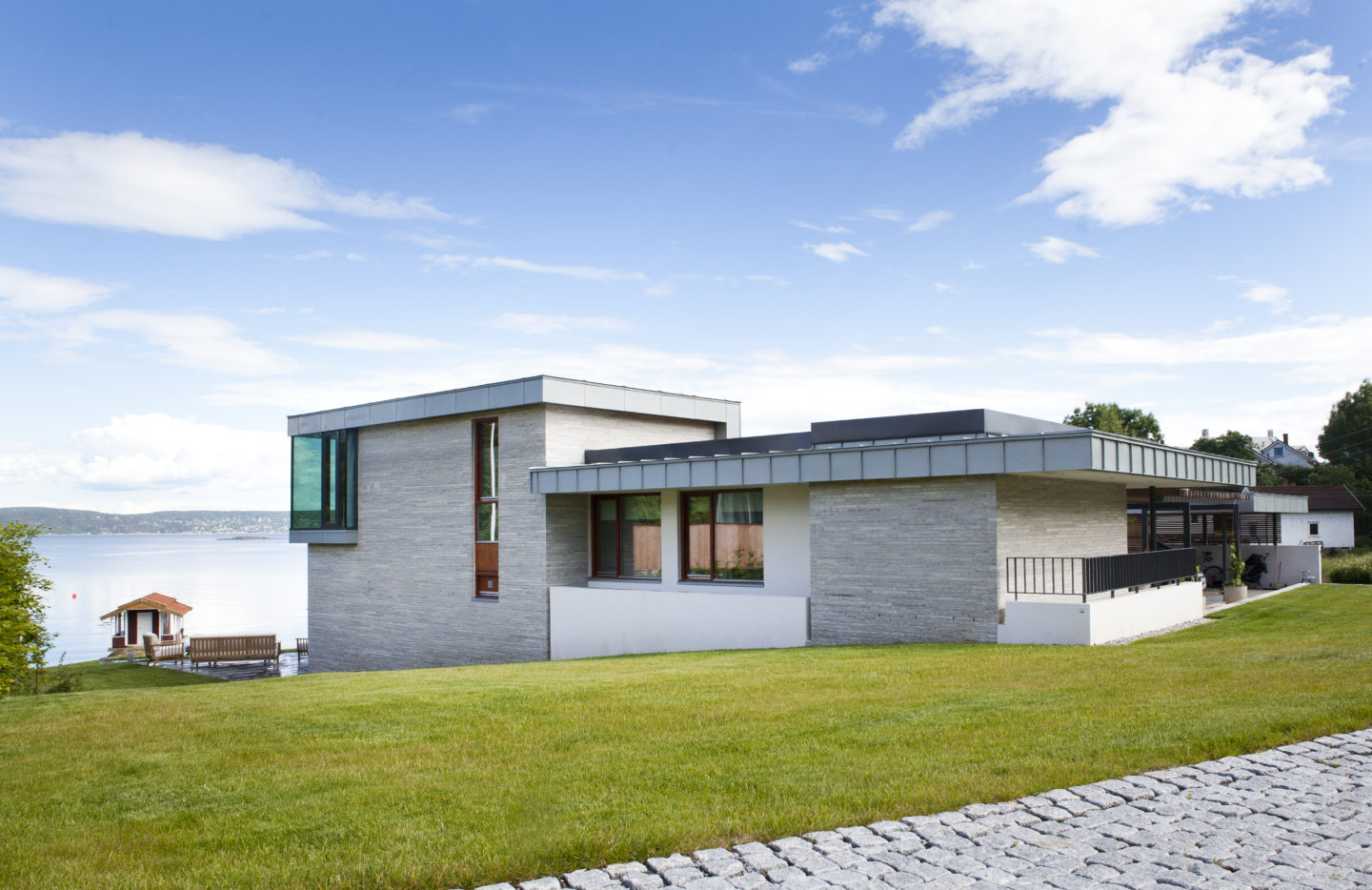 The house is situated on one of Oslo fjord's most beautiful properties. The solution's premise was to capture the unique qualities of the coast line and view to the sea towards the east. The building drapes itself around an outdoor atrium which faces the evening sun. The transparency of the building, together with the large sliding doors, allows the atrium and the coastline to be visually connected through and across the house's internal spaces.
The site has a gentle fall down to a small private bay. This height difference in the terrain was used to create a spacious living room over one and a half plans. The master bedroom is located on the upper plan with a panoramic view of the fjord.
The material palette is timeless and of high quality. Kolumba brand bricks, zinc and oak are a consistent theme throughout the house. Exposed structural elements in steel are given a dark grey finish.