Norwegian Ambassador's Residence
Kathmandu, Nepal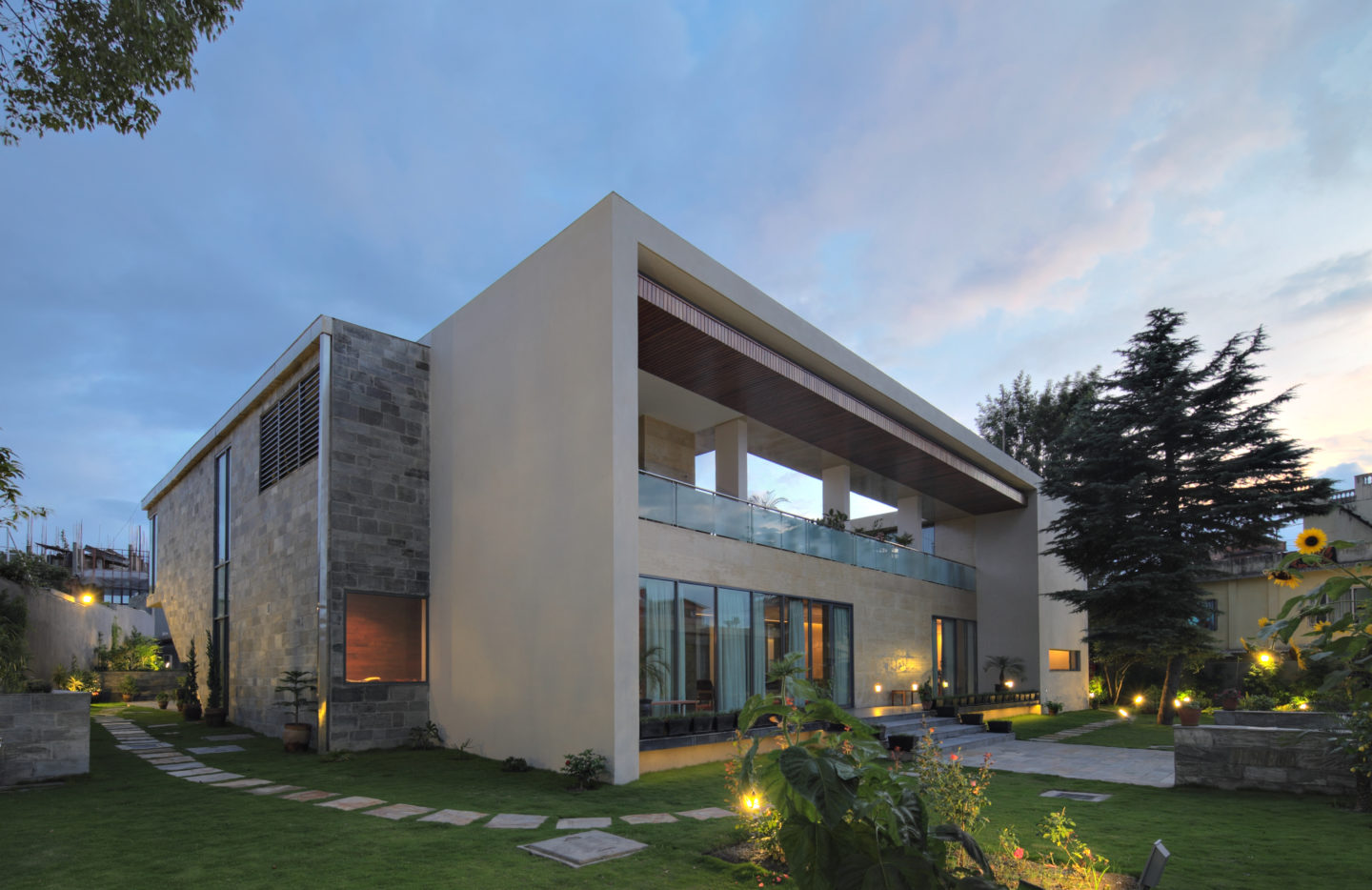 Completed in 2008, the Norwegian embassy complex occupies a south-facing site overlooking the Himalayan mountains. Designed by KJ-A, the complex was originally constructed in the garden of the former embassy. The previous structure was subsequently demolished to make way for a new residence in 2012.
Located on an elevated plateau adjacent the new embassy complex, the new residence comprises a crisp, cube-like volume while an additional low-lying wing integrates itself within the 'garden wall' surrounding the main embassy complex. Designed specifically to withstand earthquakes, the structure is a fusion of Nordic and Nepalese design typology and is connected to the main embassy complex via a sequence of enclosed, external spaces. Due to security restrictions, a courtyard configuration with a central atrium space was favoured, around which internal spaces are configured. The ground level is given over to formal reception space, while staff quarters and service spaces are placed around the perimeter wall. On the upper level, the main residence gives way to a generous and dramatic roof-terrace with spectacular views of the Himalayan mountains.
Materially and formally, the design is interwoven with the main embassy complex to form a coherent and cohesive whole.