Norwegian Ambassador's Residence
Kathmandu, Nepal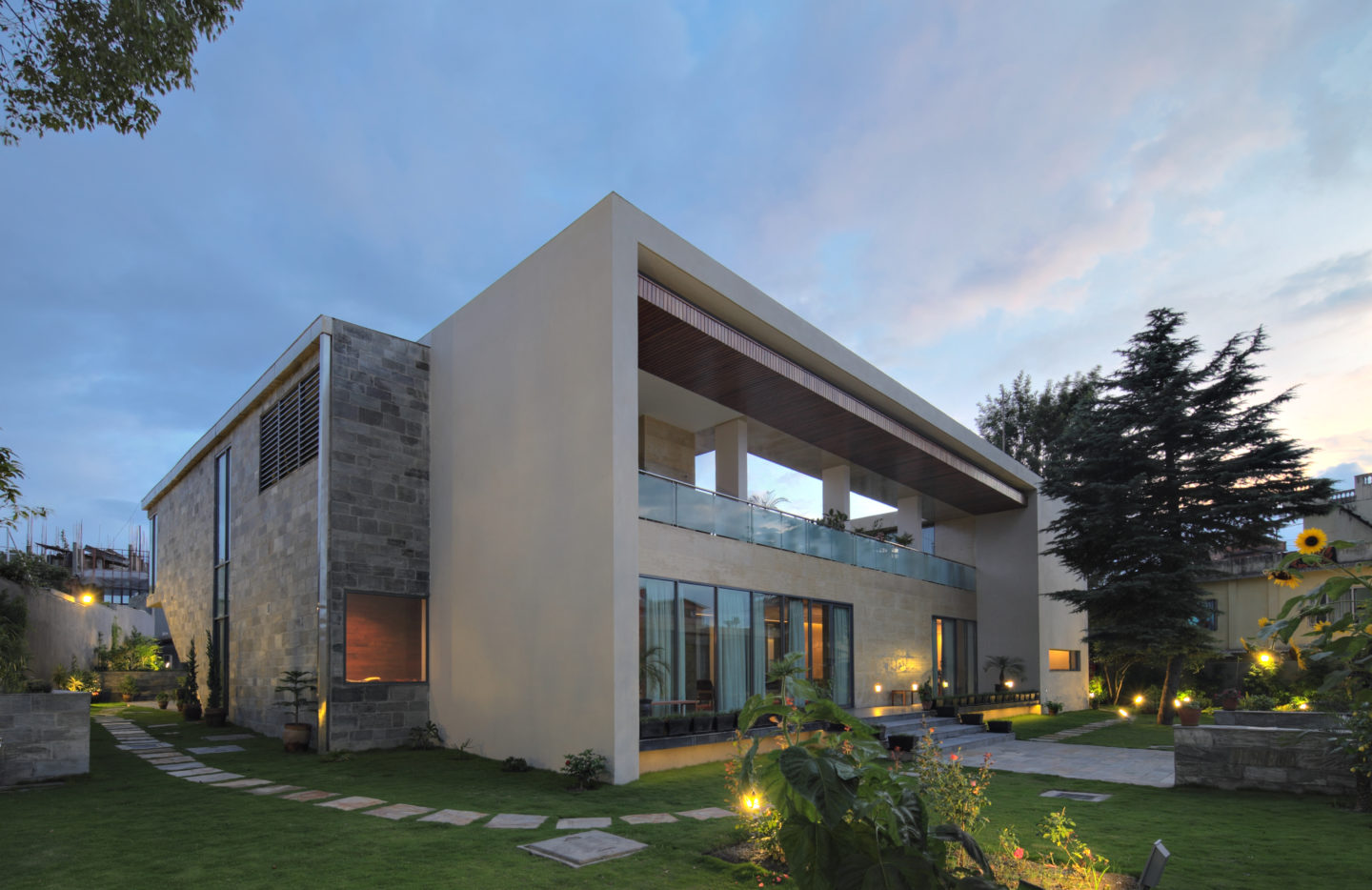 The Norwegian Embassy Complex in Nepal is built on a sloping site towards the north, overlooks the Kathmandu valley, and on clear days has spectacular views of the Himalaya mountain range. The consulate was formed as a freestanding building in the garden of an older villa which housed the Norwegian Embassy. After completion the villa was demolished to make way for the new residence. The embassy was completed in 2008 and the residence in 2012.
The new residence sits directly behind the Embassy on an elevated plateau. The main form is a precise cube with an open atrium as a central element and a lower wing integrated in the "garden" wall. The building form creates a rigid structure to withstand earthquakes. It also refers to traditional Nepalese building types. A series of outdoor spaces along a central axis of the site connect the two buildings together. Due to security restrictions the spaces and rooms within the building are oriented with their "back" to neighbouring properties and the road adjacent to the site. They are draped around and open up to the atrium on two floors and towards the embassy.
The residence has representational functions on the ground floor while the private apartment is located on the upper floor. The roof terrace opens up both inwards and outwards to the valley, with a view to the Himalayan Mountains in the distance. Staff quarters and service facilities are located along the perimeter wall and closed off towards the entrance area. Similar materials were used in both the embassy and residence. Access to the residence is from the southern end of the site.