Norwegian Embassy Kathmandu
Kathmandu, Nepal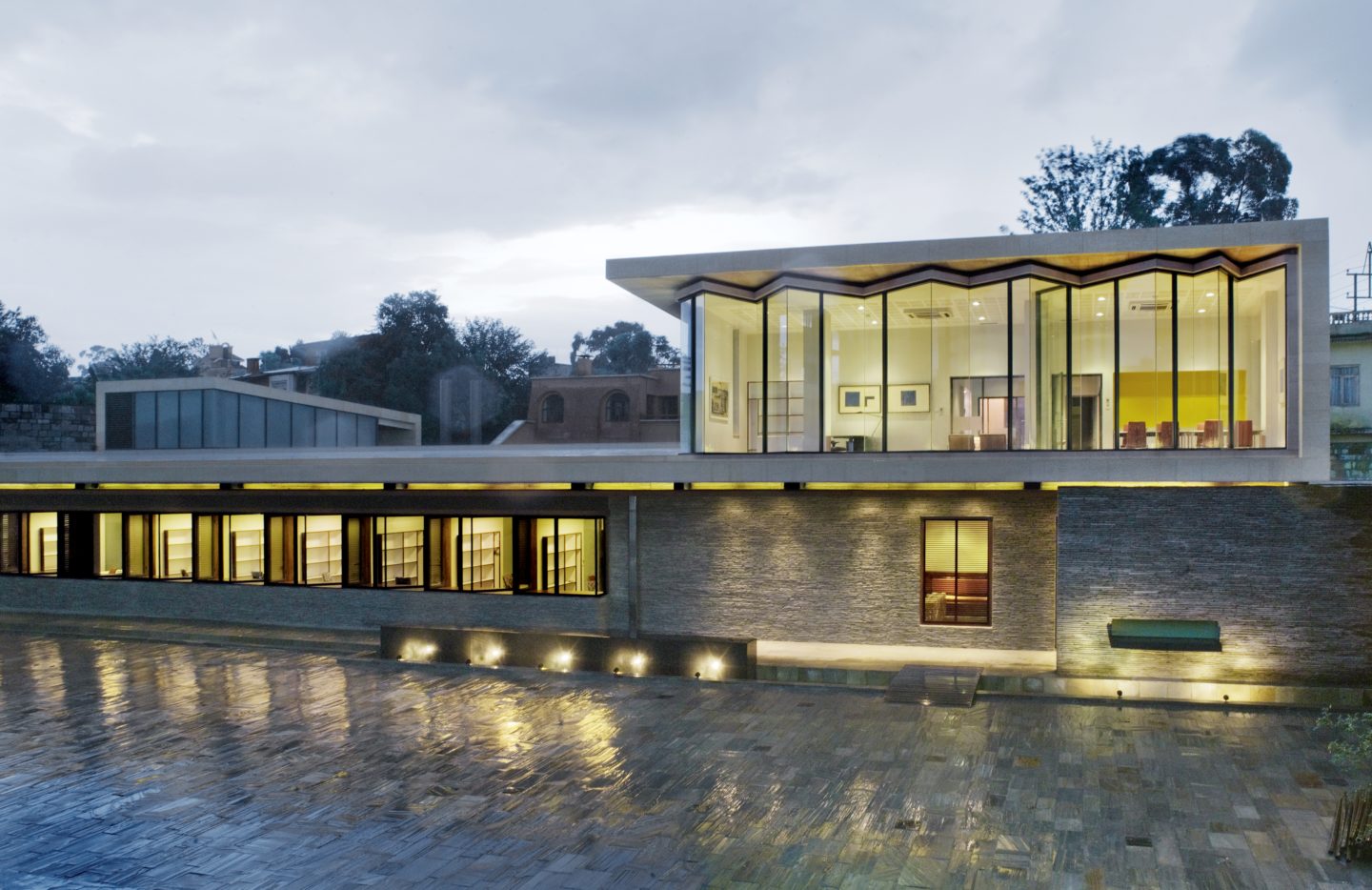 The Norwegian Embassy Complex in Nepal is built on a site sloping north and overlooking the Kathmandu valley. On clear days, there are spectacular views of the Himalaya mountain range.
The embassy building is integrated into the slope of the site, with plateaus of outdoor space extending into the building. An intimate, south facing patio is directly linked to the interior vestibule.
The main facade, facing the Himalayan Mountains, is expressed as a two storey volume, which rises above the main entrance of the otherwise single-storey building. This added volume contains – among other functions – the Ambassador's office and is accented by a dynamic zigzag panoramic window, whose footprint salutes the Himalayan mountains by alluding to their profile.
The Embassy is constructed from local materials and by local labourers. The intention is to integrate the building with the surrounding built fabric. The Embassy Complex was extended with the addition of a new residence building in 2012. See the Ambassador's Residence here.