New Embassy in Nairobi
Nairobi, Kenya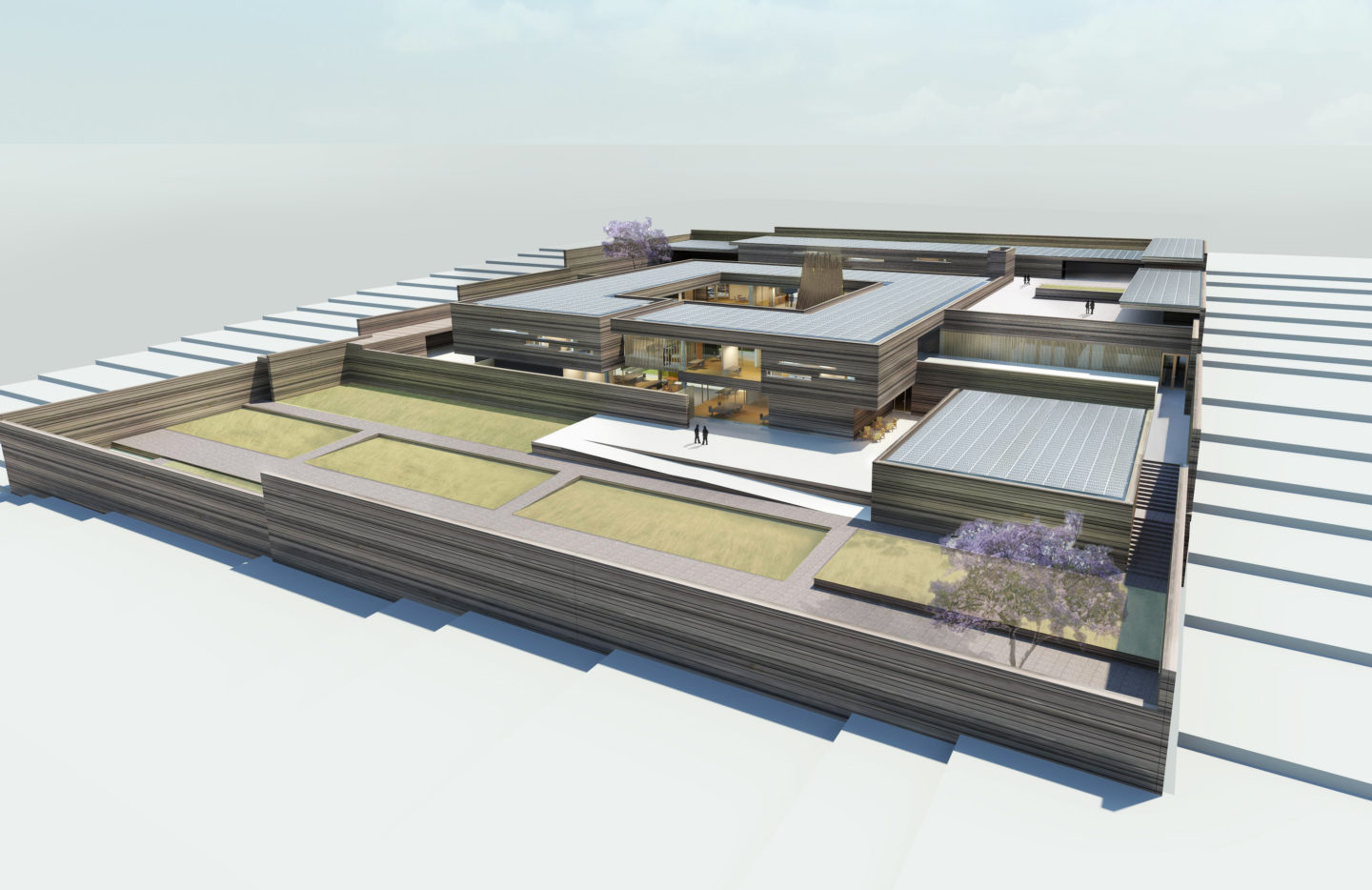 Kristin Jarmund Architects has designed new joint embassy building for Norway and the Netherlands in Nairobi, Kenya. To address the need for high security levels and respond to the constraints on site, the building is literally carved into the sloping landscape. The central area of the building consits of a large open atrium.
The program area for the two embassies is placed on either side of the central atrium. They are linked together visually under one unifying roof, and meet via the "Friendship Bridge", which spans in an amicable gesture from one side to the other. The architectural vision tells an important story: that of two countries coming together in solidarity.
The massing and detailing of the building will not be foreign to Kenya. The choice and use of materials will reflect local construction methods and culture.