Sørkedalsveien 150
Oslo, Norway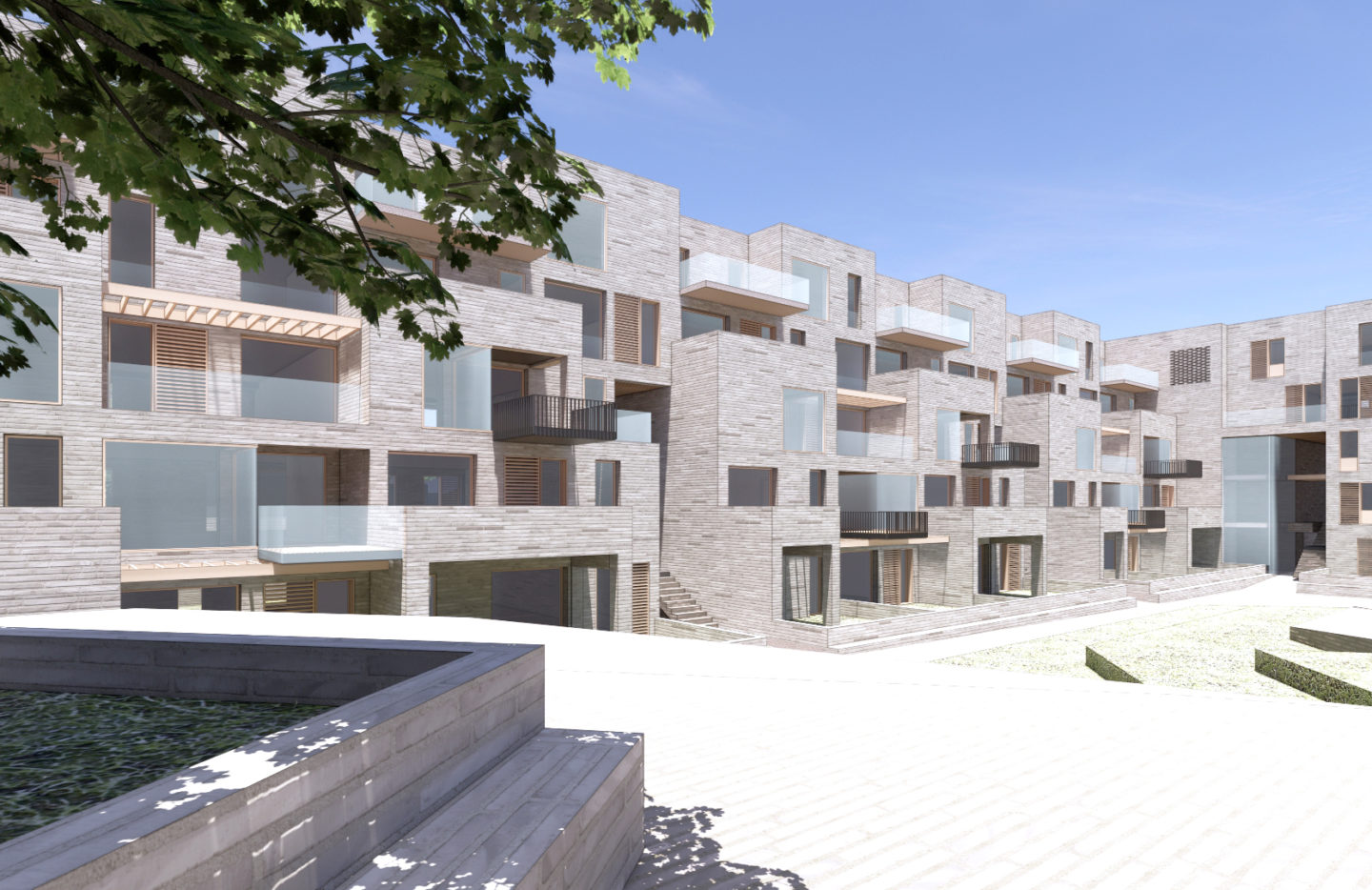 A new housing project in Huseby, Oslo. Situated immediately adjacent to Mærradalen valley, the site benefits both from the extensive greenery in the immediate locality and from good transport connections to Oslo city-centre, setting the stage for an attractive and sought-after residential neighbourhood. In addition to the amenities of urban life, future residents will have, in effect, unhindered access northwards into Nordmarka.
The buildings surrounding the site are distinct, compact and self-contained entities. A large 1970s commercial and mixed-use building lies on the plot's southern boundary, while the defence ministry's barracks complex lies to the east. Taking its lead from this context, the scheme is conceived as a clearly-defined and robust intervention, its elongated C-shaped peripheral block configuration enclosing a large, west-facing courtyard. This courtyard forms the beating heart of the scheme, a series of cascading terraces benefitting from afternoon and evening sun while offering views out into the wooded slopes of Mærradalen and the surrounding landscape.
The building itself is articulated as a continuous, castellated volume, punctuated in its upper storeys by roof gardens. At ground level, strategically placed double-height openings provide generous entrances to the building itself and into the courtyard, while framing composed glimpses out into the landscape beyond. The sense of arrival is further emphasised by access bridges raised above sunken atrium gardens, bringing residents and visitors alike into the scheme.
The majority of apartments themselves benefit from dual aspect, while the building's stepped section provides the opportunity for generous balconies and roof terraces fully integrated within the overall building volume.