Haslevangen Bygg 01
Oslo, Norway
Haslevangen Bygg 01 is a rehabilitation and transformation of the partly listed industrial building that used to house the distillery for Vinmonopolet.  The monumental industrial building will be transformed into a local shopping centre and approximately 230 new apartments surrounding a generous urban garden.
We strengthen the monumental character of the original brick volume by rebuilding the north-west brick façade, where an extension to the original building has been demolished. By restoring and strengthening the historic building we gain the freedom to supplement the original design with a new modern extension on top.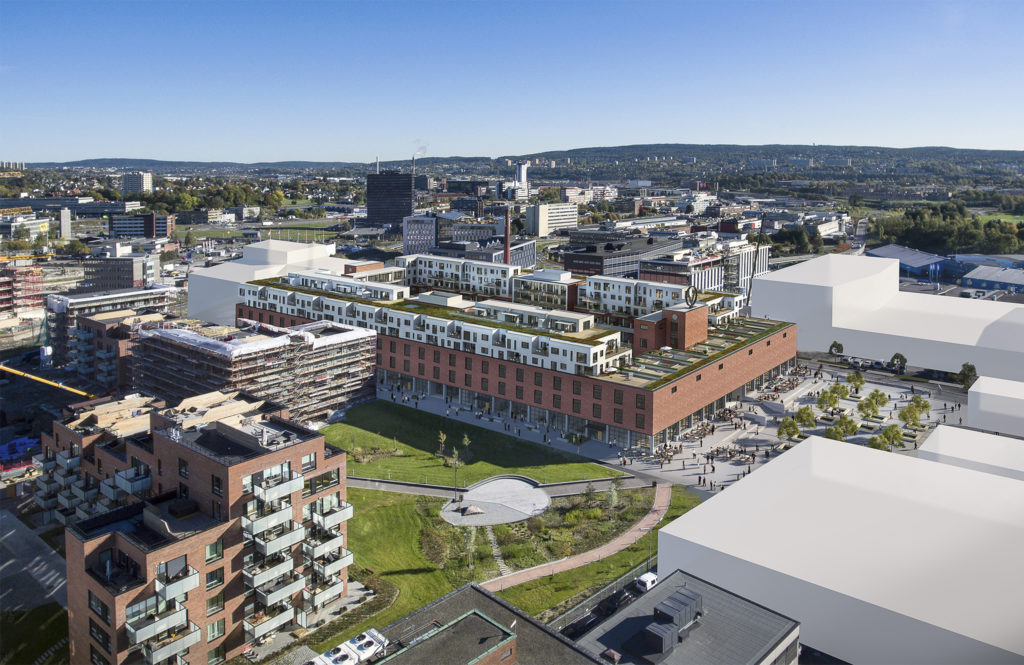 The original building was designed as a distillery for Vinmonopolet. The compact volume with small light shafts was planned with the intention of possibly converting it into a prison. So the current plan to transform the building into an attractive apartment building may seem impossible. By demolishing the midsection of the original building we open the volume up and let in light and air, giving all apartments facing inwards a view into a lively urban garden the size of a large football field. The demolished volume will be replaced by three new floors on top of the existing building.