Stortingsgata 6 "Fokus Bank"
Stortingsgata 6, Oslo, Norway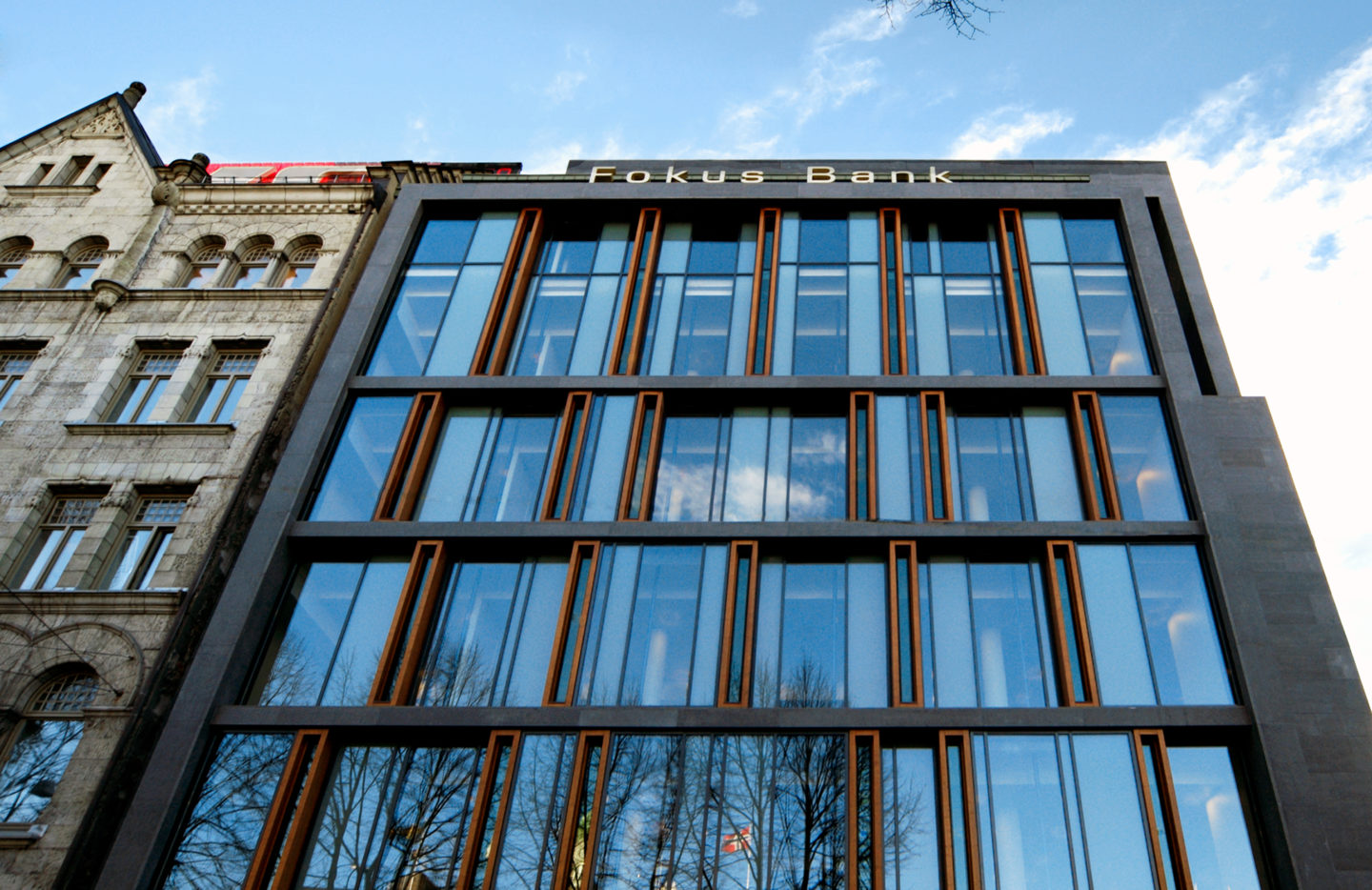 The building is placed on one of the capital's most prominent corners, directly facing Oslo's most important and central public space – with the Parliament and the National Theatre in close proximity.
The buildings along the two streets that meet at this corner represent a wide range of historical styles. The intention of the design has been to give the new building a contemporary, as well as a timeless, expression. The building should interact with the complex urban context in which it is situated, creating an architectural dialogue between the present and the past.
The neighbouring 1890's building has been fully restored and integrated within the new structure.
Stortingsgata 6 received an honourable mention in the Norwegian Government Building Award, 2006.