Justervesenet
Kjeller, Norway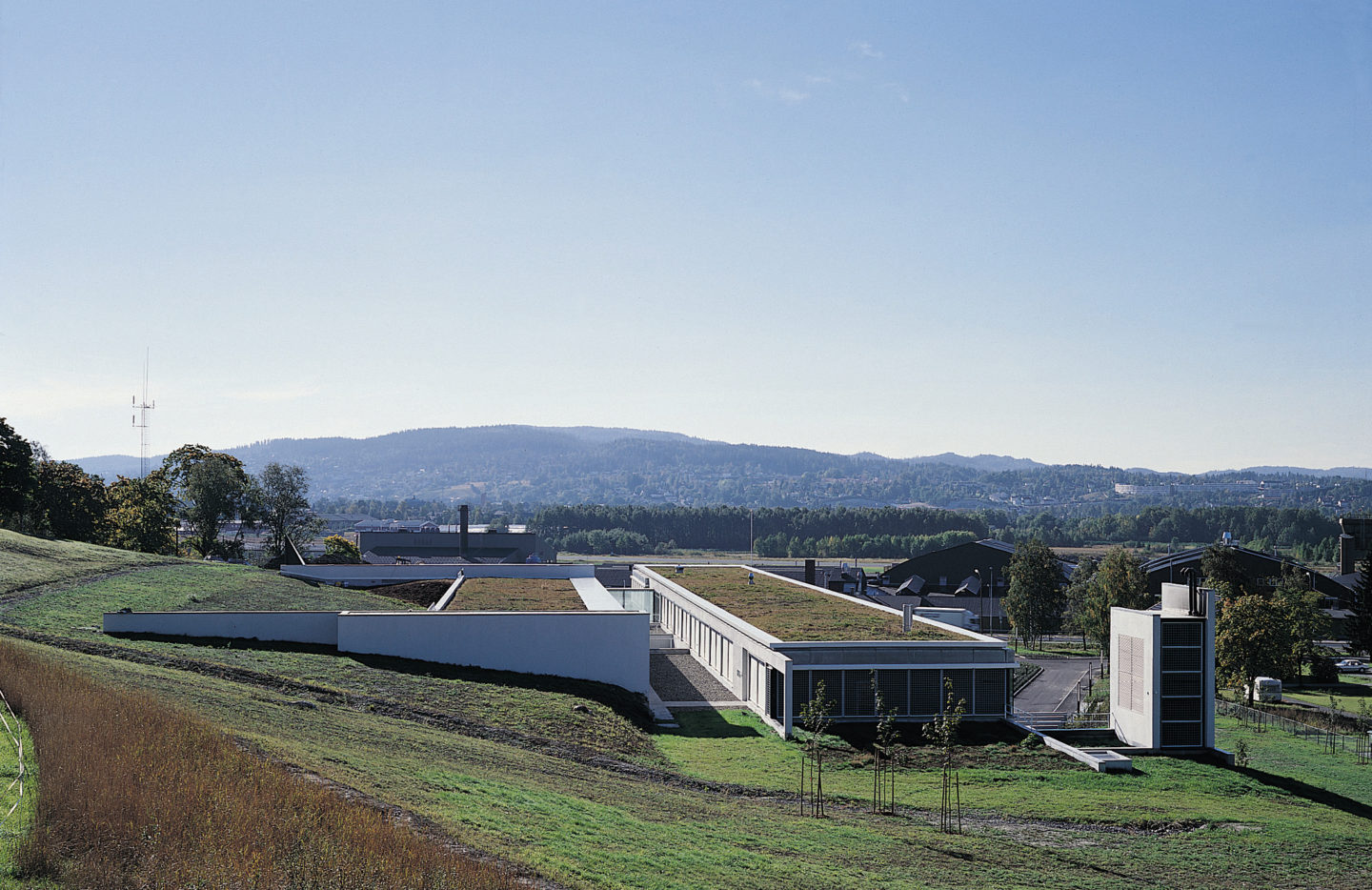 The Norwegian Metrology and Accreditation Services calibrates a wide range of quantities, such as mass, length, electricity and temperature and therefore has extreme requirements with respect to structural stability, interior climate, etc. Therefore the building is, literally, carved into the sloping landscape, giving the most sensitive laboratories, situated in the innermost and lowest part of the building, maximum stability; arising from the surrounding land mass and the built structure in front.
The integration of building and landscape allowed for a very modest exterior, letting the old farm on the nearby hilltop maintain its dominant role in the landscape. The link between building and landscape is further emphasised by a green atrium, runing through the building's central area. The atrium also provides daylight for the office spaces.
The project received Skedsmo County's Building and Environment Award in 1997 and Houens Fund's Certificate for Outstanding Architecture in 2000.