Kvartal 57
Kristiansand, Norway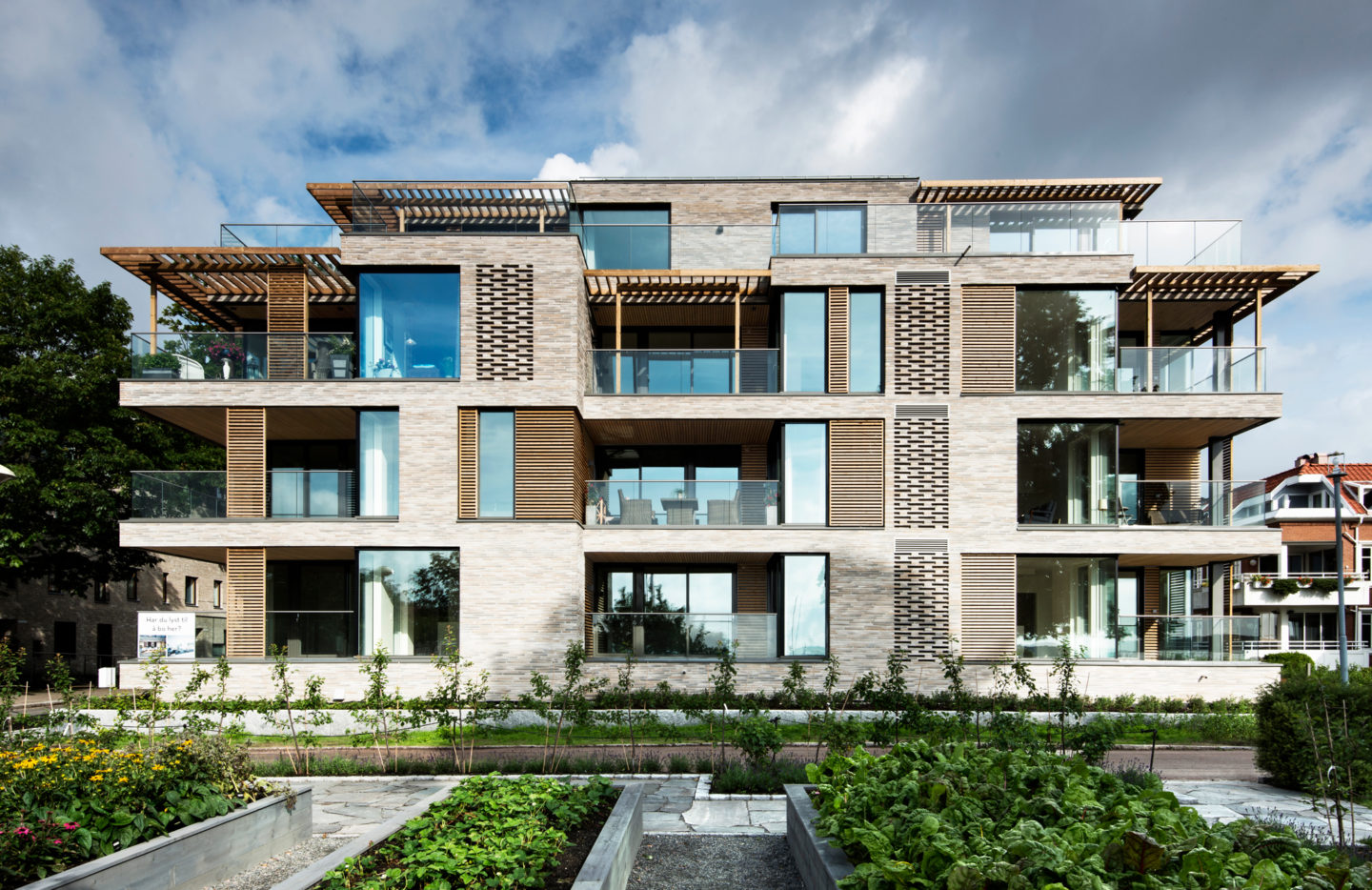 Kvartal 57 was awarded 1st prize in an invited competition in 2014.
Situated along Kristiansand's harbourfront promenade, this new residential building boasts a unique location in the centre of Kristiansand. Each one of the 21 apartments has an ocean view and easy access to the recreational areas along the boardwalk and harbour area.
Large glass windows contribute to eliminating the boundary between interior and exterior, making the living areas appear larger and more open. Clad in high quality brick with wooden details, the building is given a solid and modern appearance.