Fyrstikkalléen 1
Oslo, Norway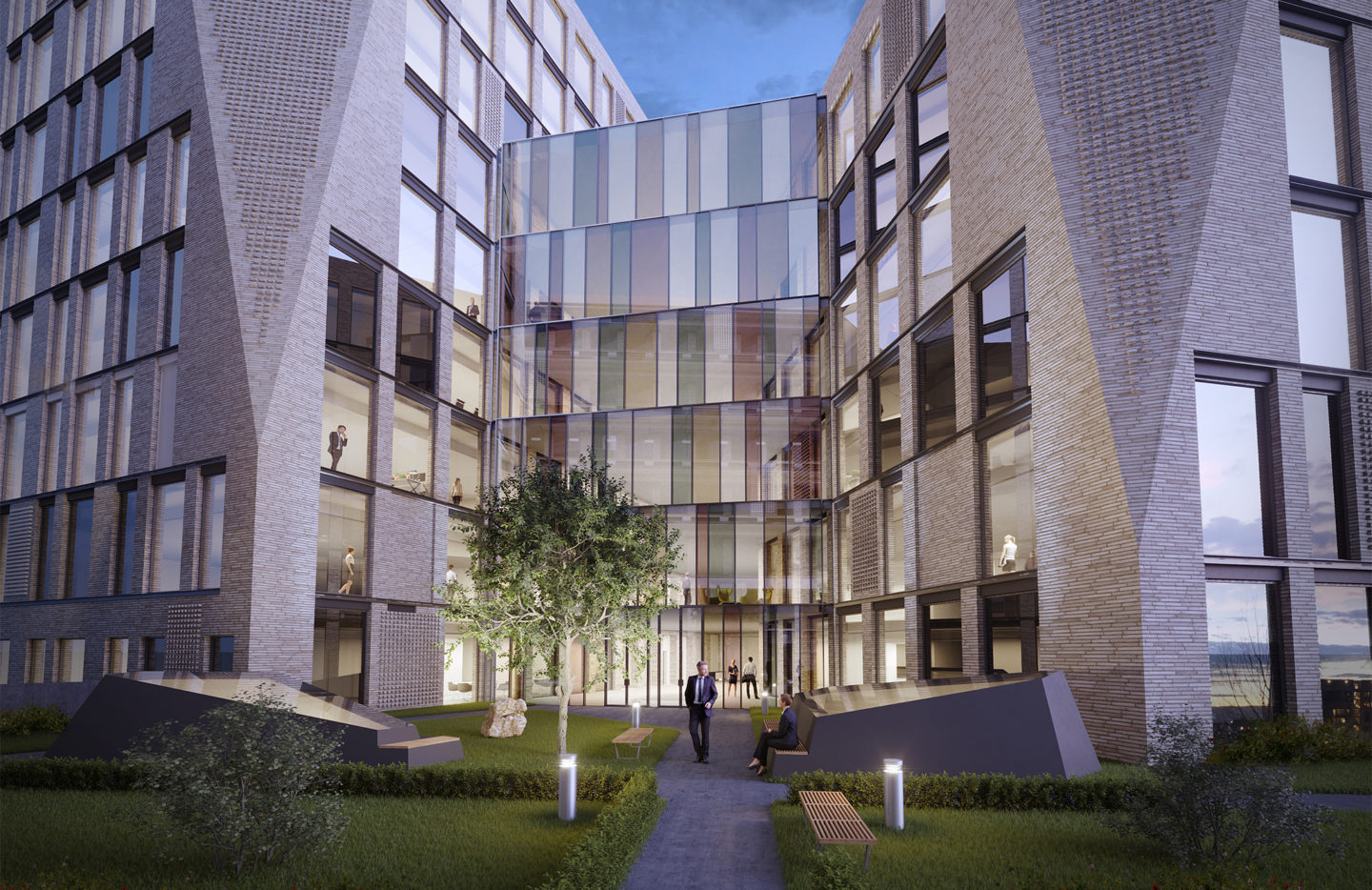 Fyrstikkalléen 1 was awarded 1st prize in an invited competition held by Oslo Areal AS. The site is located in the Helsfyr district of Oslo, along a main artery leading into the city centre. Neighbouring a residential area to the east, the project will be a significant first in a line of office and commercial buildings.
The project consits of three sculptural buildings which form a cohesive architectural complex. The buildings are connected with bridges at strategic levels and are joined at ground level by a communal entrance reception and cafeteria. This offers maximum flexibility for users within the project, whilst giving each tenant a unique identity.
The building masses are characterised by angled corners which maximise daylight levels in between the buildings while simultaneously allowing for lines of sight out to the surroundings.
The project focuses on sustainable design and is designed to energy class A specifications, achieving a BREEAM excellent rating. Another focus area is allowing for flexibility – in order to accomodate evolving trends in office layout. The importance of communication, collaboration and random social encounters are important themes here.