Biskop Gunnerus Gate 14B
Oslo, Norway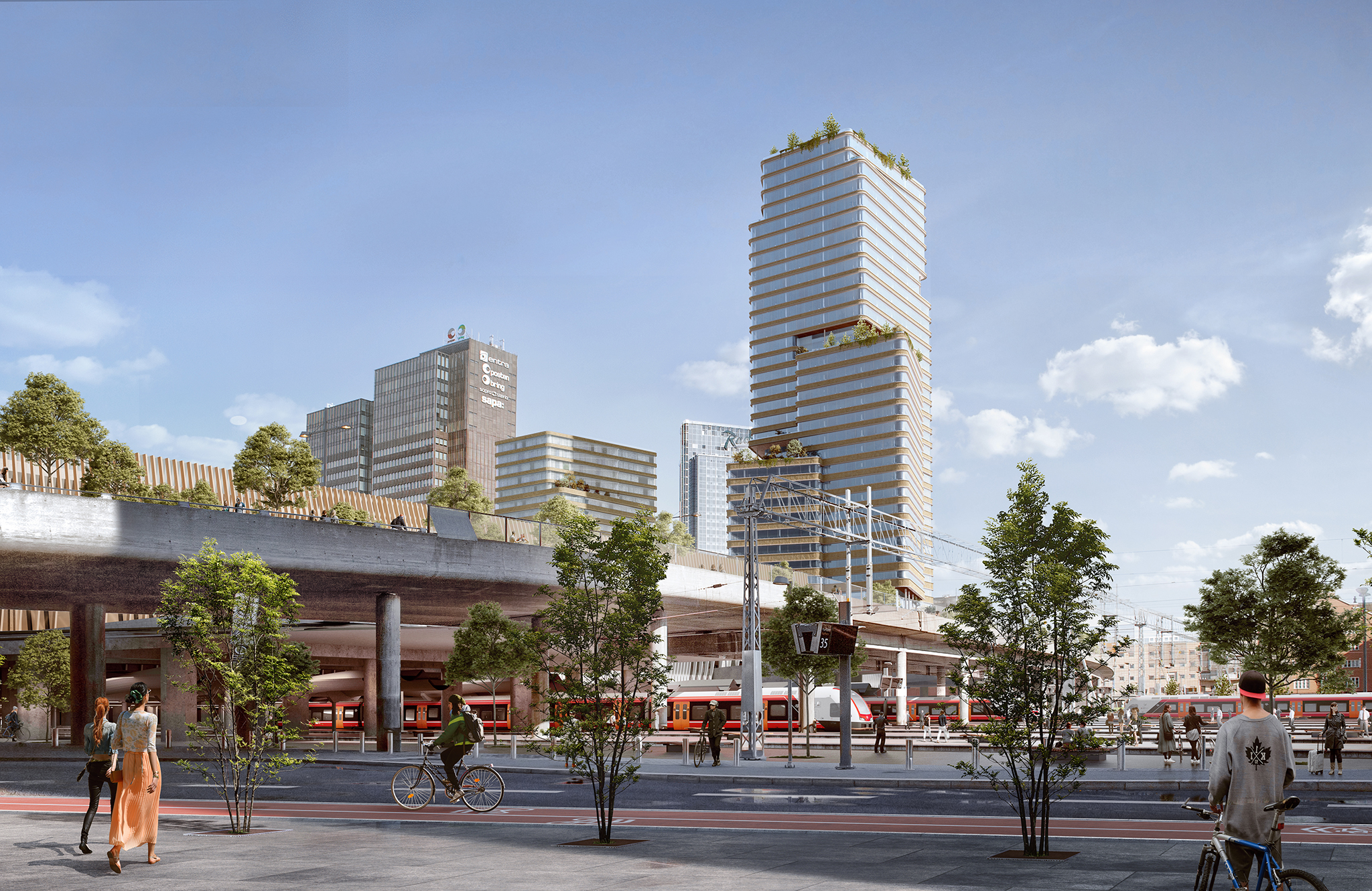 Right in the centre of Oslo lies Oslo Central Station, a hub that serves as the entry point to Oslo from the world. Kristin Jarmund Architects, C.F. Møller Architects and Rodeo Arkitekter together with Bollinger & Grohman Ingeniører and Transsolar are now developing a zoning plan for KLP Eiendom on the neighbouring property: Biskop Gunnerus Gate 14B. The development consists of a new urban space with square, hotel and high rise right by Oslo Central Station, that provides the city with high quality outdoor areas and helps to establish important urban connections between various neighbourhoods, the Aker river and the transport hub.
The project consists of two volumes, a hotel and an office buidling, placed on a shared pedestal. The volumes are broken down into several sub-volumes that refer to scales and proportions in the surrounding cityscape. The resulting terraces, planted with trees and gardens, transport the green landscape found by the Aker river up into the sky. At the same time, large vertical openings at each terrace expose life on the inside.
Illustrations by Tegmark. Illustrasjon of Aker river by Archivisuals.