Råholt Secondary School
Eidsvoll, Norway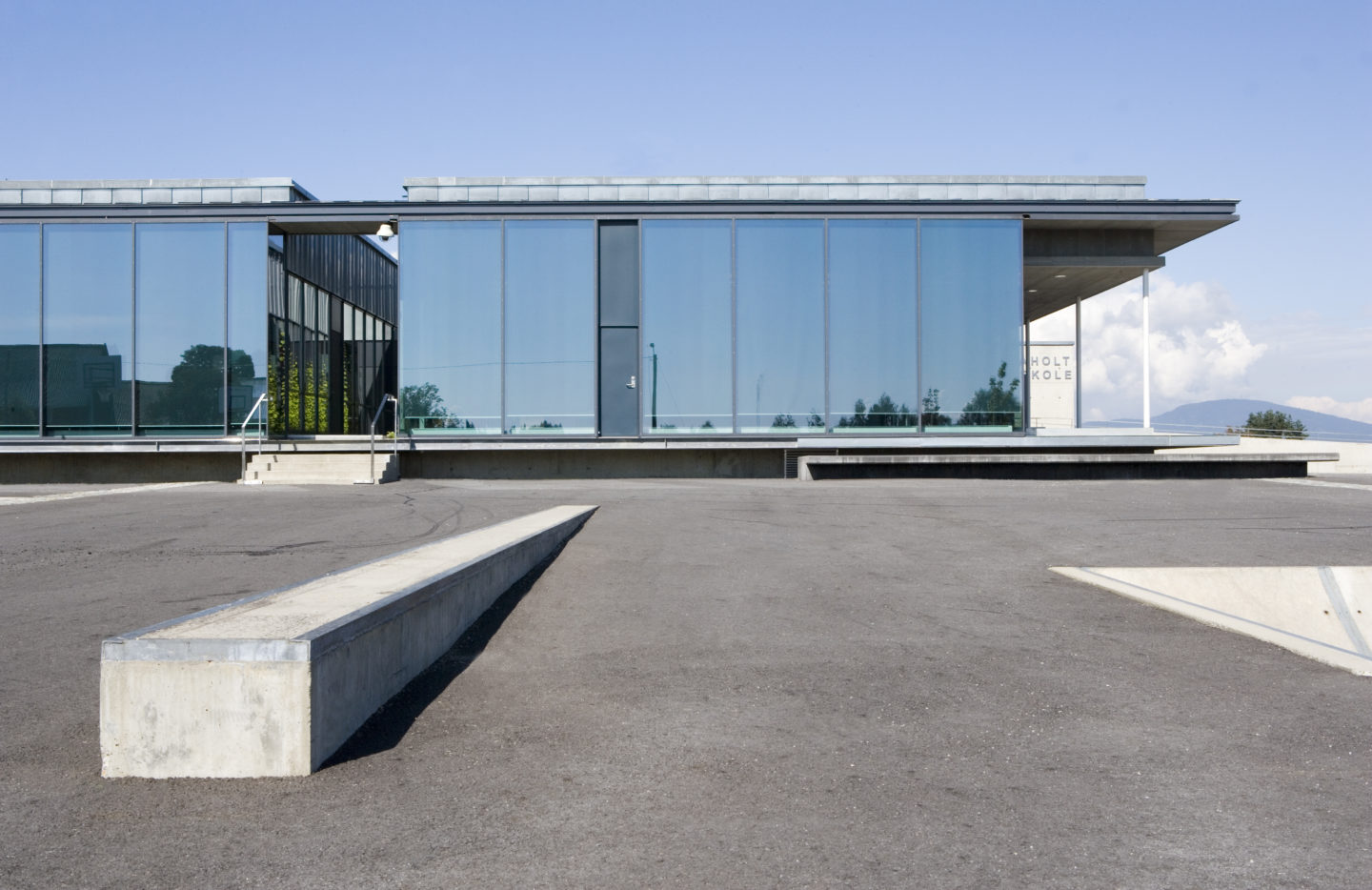 Råholt school is set in a rural, agricultural landscape. The one-story glass pavilion is a 75 by 75 meters square. It is raised on a half-meter high platform and appears to hover above the surrounding fields. The entrance leads into an open-air atrium at the centre of the building. Four additional courtyards are cut into the structure. These inverse spaces allow for daylight to penetrate deep into the building.
Inside, the functions are given the design of a "village". No corridors, but main streets, narrow paths, open squares, light wells and gardens. The centrally positioned auditoriums are designed as identifying objects that penetrate the roof and serve as visual signals to the outside world. Råholt School received Designers Saturday's Best Norwegian Interior Award and honourable mention in National Building Quality Award, both 2005.
Watch Kristin give a guided tour at Råholt here (extract from "Bästa Formen" SVT 2005).
More at: ArchDaily