Westerdals School of Communication
Oslo, Norway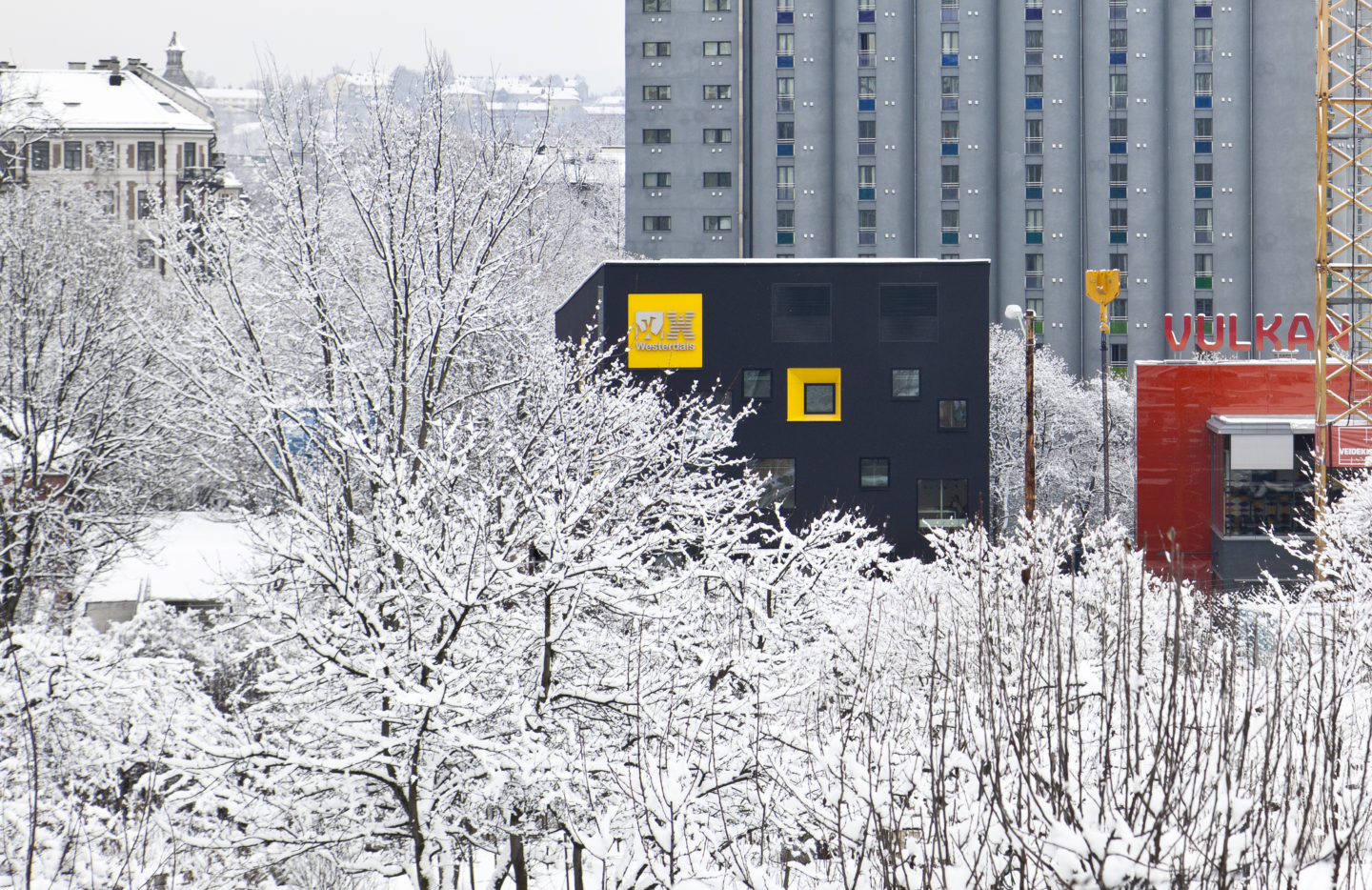 The project forms part of the Vulkan regeneration situated on the picturesque riverbank of Akershelva in central Oslo. KJA's proposal won 1st prise in an invited competition, a bold and striking scheme conceived as a 'square peg in a square hole'. The footprint of the building's main volume is subtly smaller than that of its basement plan, generating a peripheral skylight running around the building's entire perimeter at ground level. This skylight not only admits generous natural light – otherwise lacking – into the lowest levels of the building by day, it also provides a striking image at night time in which the five storey volume appears to float within a box of light projected up from the ground.
Openness, accessibility, and a strong visual presence were identified as key objectives for the Westerdals school, and are given life in the scheme by virtue of generous entrance spaces and an open ground floor open to the public. Internal functions include a small mediatheque, a student café and a multi-purpose area suited to exhibitions and parties, and are focused towards seating overlooking the river.
In contrast to its simple, minimal, and robust detailing, the design is vivid and vibrant in its play of light and colour. Internal spaces are each allocated a single bold 'feature' colour which is then emphasised by bright illumination, imbuing the building with a unique and striking character.