Gjerdrum Secondary School
Gjerdrum, Norway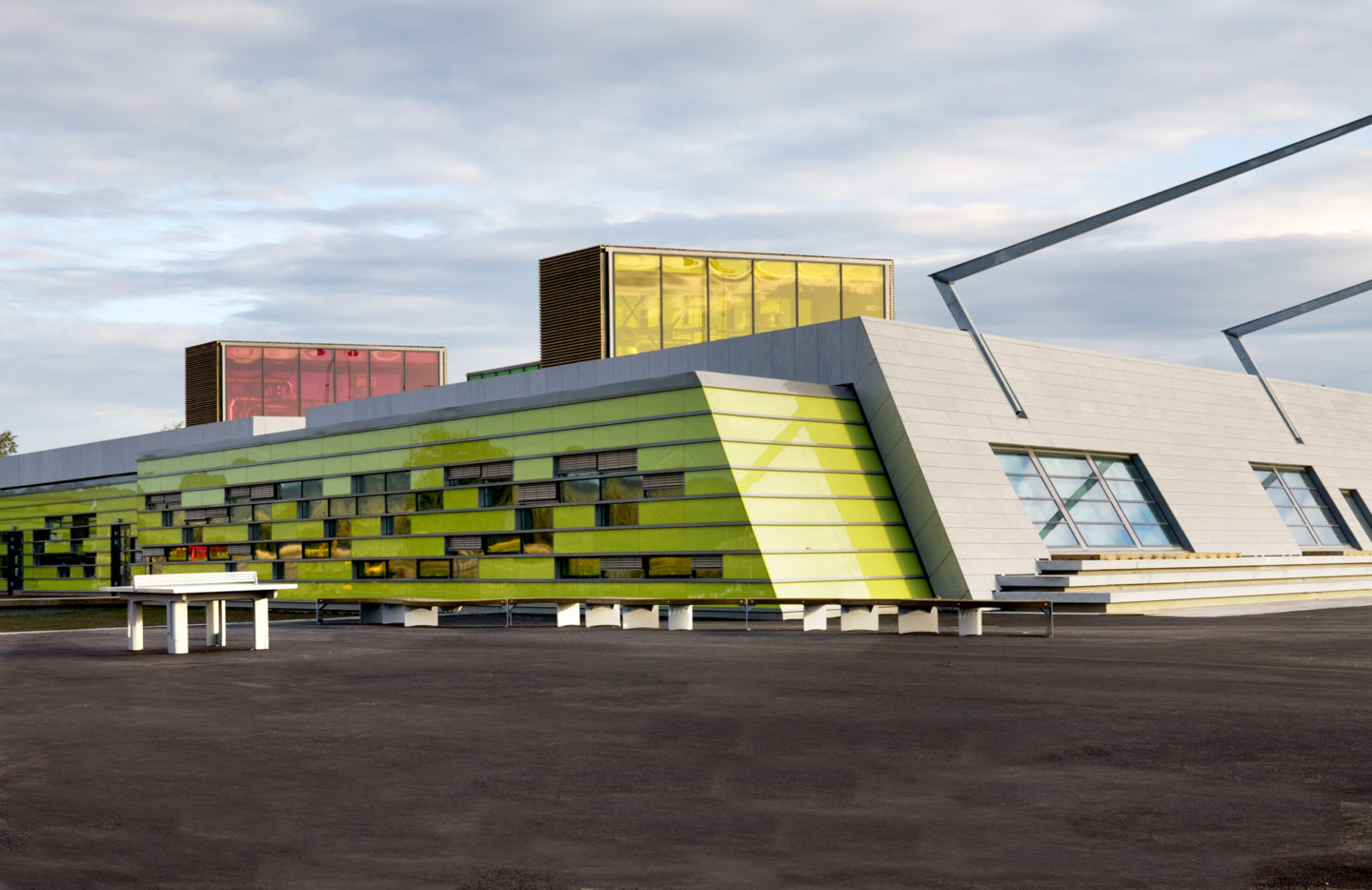 Gjerdrum Secondary School won 1st prize in an invited competition the autumn of 2007. With very few adjustments, the competition project was realized soon after.
The school is designed within a relatively compact building structure. The roof is shaped as though the terrain is "folded up" from the ground, creating a powerful and encompassing dimension compared to the vast surrounding landscape. The school's functions are gathered under this overarching roof-structure. An open landscape made up of smaller buildings, thought of as "houses within the house", create a rich inner atmosphere.
Gjerdrum Secondary School has won the prestigious award "Statens byggeskikkspris" in 2010 (Norwegian Government's Building Award).
The OECD Centre for Effective Learning Environments showcases Gjerdrum Secondary School as an exemplary educational facility.
More at: ArchDaily