Solheimsløkken
Solheimgata 4B, Oslo, Norway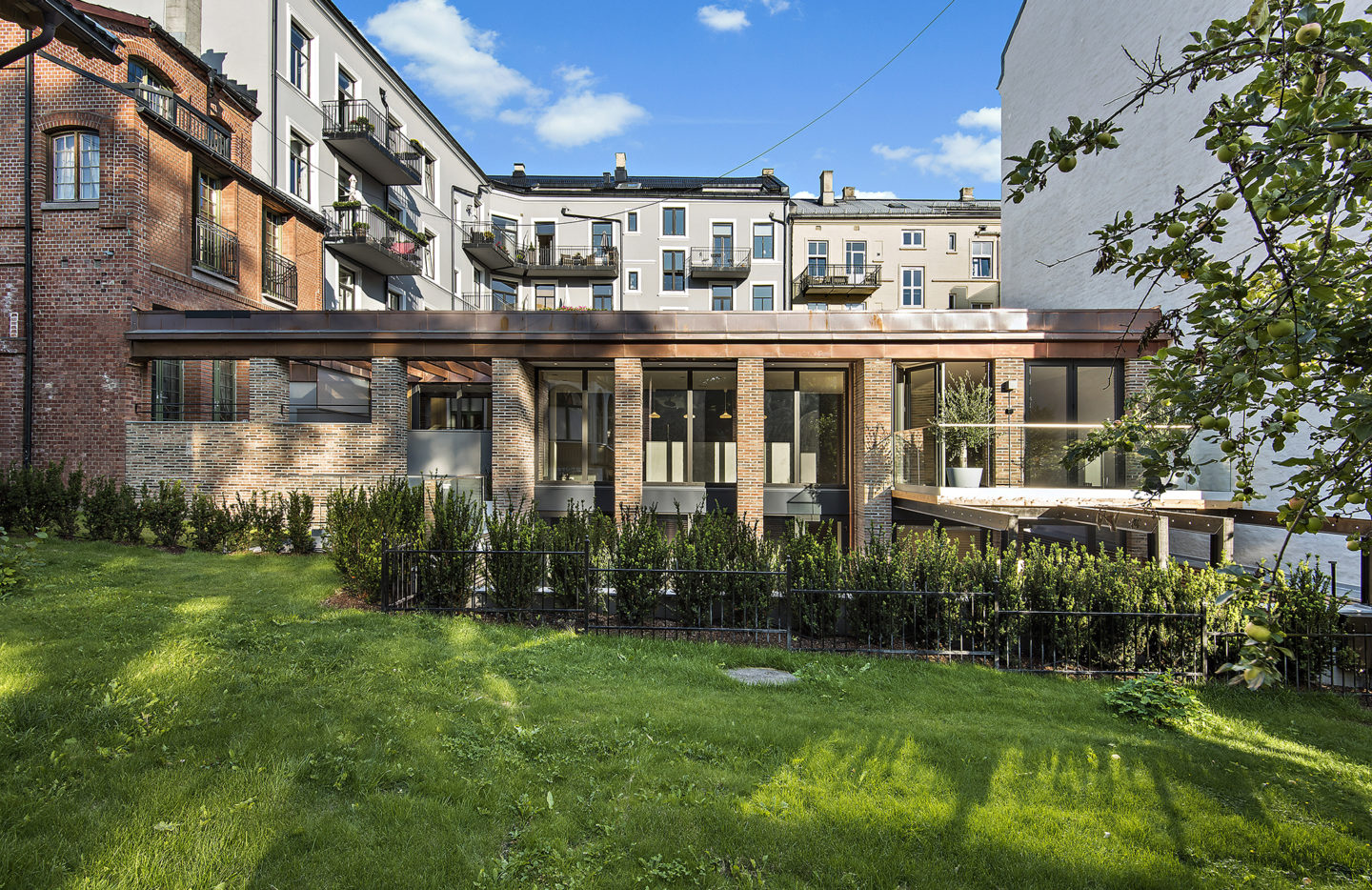 Solheimgata 4B is a special site in Oslo. Originally planned as a housing block in the 19th century, it was never fully completed due to the housing bubble which burst in 1890. Construction stopped and the site has remained unbuilt until now.
Flanking the south of the site, towers the four-storey gable wall of the unfinished housing block, while to the north is a former arrest prison built in the late 19th century and converted to housing in 1982. Westward lies a swiss villa style farmhouse built in 1860 in which the former Norwegian Prime Minister Johan Sverdrup lived for 13 years.
The client lives in the converted arrest prison next door. He had struggled for years trying to get building permission for this very difficult site; his goal being a modern, high quality residential building that he could then sell or rent out.
"Our original idea was to complete the housing block with a 5-storey bookend, but the Cultural Heritage Management Office reacted. They expressed how important it is for the history of Oslo that the 1890 crash remain visible in the built fabric. So we ended up tipping our concept over and laying it flat on the ground, thus creating a low-lying pavilion that exposes the gable wall of the unfinished housing block. Even after this transformation, we were able to offer roughly the same floor area to our client," explains Graeme Ferguson, partner and project leader.
We managed to get approval by building low profile, providing a 5th facade in the form of a green roof, and holding a close dialogue with both neighbours and authorities throughout the entire process. The result is an elegant and discreet building which preserves the integrity of the site and offers a private oasis for its inhabitants.