News –
Kristin Jarmund Architects with five new partners
Architect Kristin Jarmund has decided to strengthen her practice with five new partners. "We need more energy and fresh blood in order to meet the challenges of the future", says Kristin Jarmund.
After 33 years in the industry, it is time for a generational change at Kristin Jarmund Architects. While Kristin Jarmund herself will be continuing as head of design, she has now invited five partners into the ownership circle in order to strengthen management and ensure the future of the practice.
The new ownership group consists of architects Kristin Jarmund, Rasmus Jørgensen, Ola Helle, Geir Messel, Graeme Ferguson and Jonathan Alexander with Tiffany Otis appointed as associate.
Read the full press release here (in Norwegian): Pressemelding KJ-A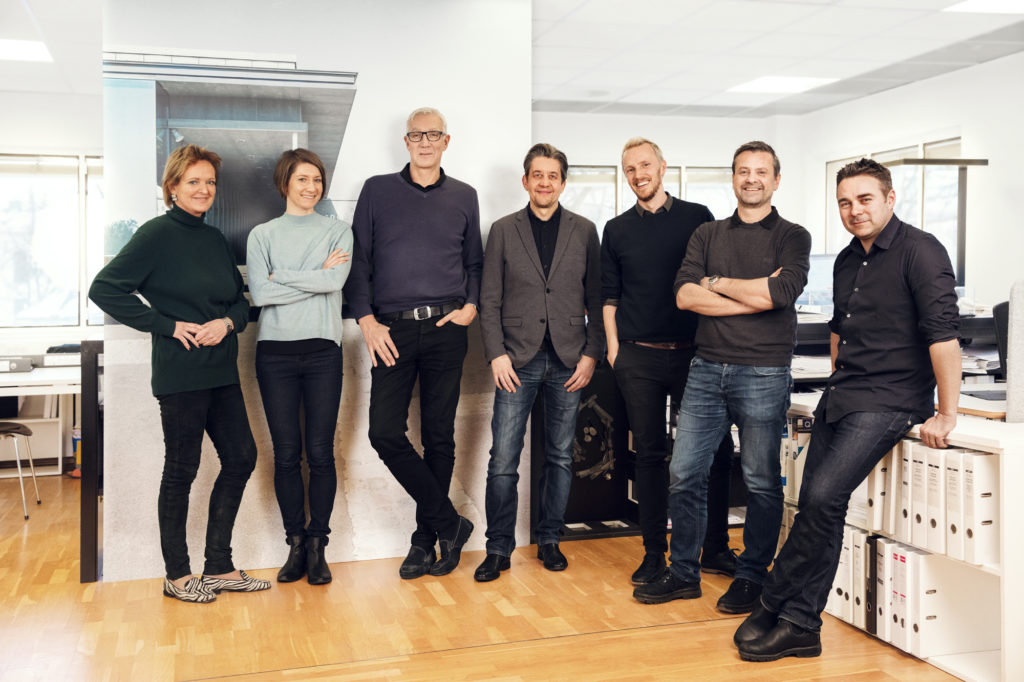 From left to right: Kristin Jarmund, Tiffany Otis, Ola Helle, Graeme Ferguson, Rasmus Jørgensen, Geir Messel, Jonathan Alexander. Photo by Calle Huth.